Sexuality is what defines a man or woman
It is personal and should be private
It is the most innateness in existence
Without sexuality, there would be none of us
This is how unique, powerful and potent sexuality is
Anyone's sexuality should not be tampered with at any time
It is the individual's choice to engage
Some have found their desire is for the same sex
Others believe that they were to be of the other sex
A personal sexual decision
"Tampered with sexuality"
And remains with the individual all of his or her life
Two-time Survivor contestant Zeke Smith revealed himself to be transgender during tonight's episode, after fellow tribe member Jeff Varner decided to out him in front of the other contestants.
The 29 year-old contestant won viewers over during the Millennials vs. Gen-X season of Survivor with his lovable personality, and even inspired another contestant, Bret, to come out to him on the show. Zeke was brought back this season for Game Changers, which is entirely made up of returning players who had a major impact on the show in previous seasons.
In
last week's episode
, it was Zeke's idea to get rid of two-time winner and powerhouse player Sandra, blindsiding Jeff in the process, meaning Jeff was going to be pretty wary of all his tribe mates going into this week.
During tonight's tribal council, Jeff admitted to host Jeff Probstthat he felt he was going home. Before any vote was cast, however, the contestant revealed personal information about Zeke.
"There is deception here. Deceptions on levels Jeff that these guys don't even understand," Jeff explained before looking at Zeke. "Why haven't you told anyone that you're transgender?"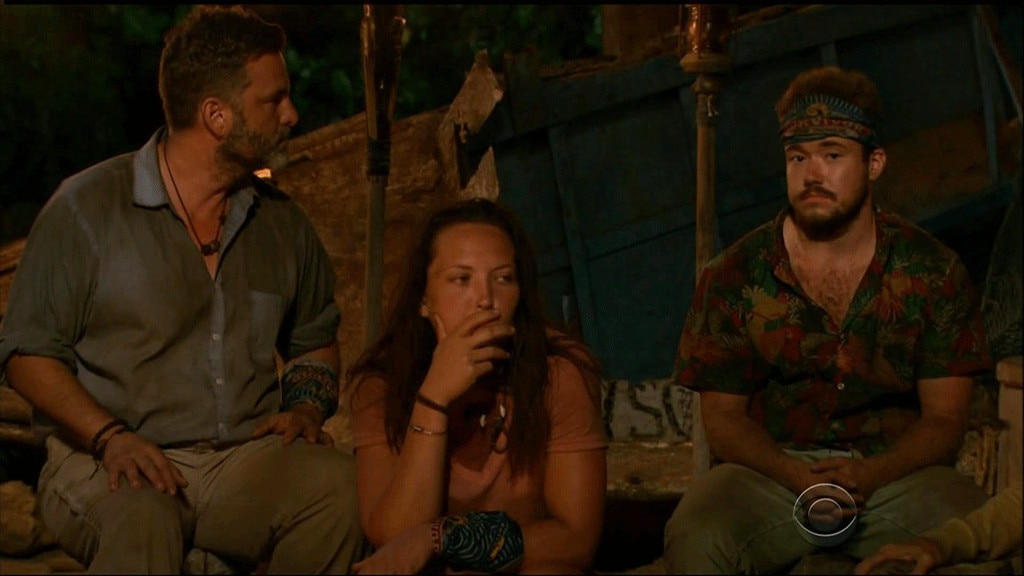 CBS
Within moments, several cast members voiced their outrage at Jeff for outing their teammate.
"I argue for the rights of
transgender people every day in
the state of North Carolina," Jeff explained after getting heat. "
I would never say or do anything
to hurt anyone here.
Jeff, I'm arguing for my life.
I feel like I've got to throw
everything at the wall."
After realizing his mistake and delivering a tearful apology, Jeff was still voted off the island without any hesitation.
"I didn't want to be the
"Trans" Survivor player and I
wanted to be Zeke the Survivor
player," Zeke explained. "I don't even need a cheerleader because I know I can do whatever I want to do."