Walmart: Retail's Biggest Embarrassment
By far the most popular reaction came from a gaggle of readers saying some slight variation of the same thing to defend
Wal-Mart
(WMT_)
. While I apologize for putting them in such a precarious situation, the excuse they used to explain away the condition of the South LA Walmart doesn't pass muster:
... some of your photographs are unfair or misleading. For example the pictures of the automotive oil show that the section was being redone, not just empty. The singles pieces of paper taped up to each section indicate the new layout to the

employee

and while they are taped up, the layout has not yet been finished or approved. So what looks like a poorly stocked store is actually one that was in the middle of doing a reset. Same for a few of the other pictures.
First, what a horribly pathetic excuse.
If executives at physical retailers accept that or, worse yet, trot
it
out as an explanation for what I observed, the magnitude of the brick-and-mortar problem escapes me. And I'm one of the space's biggest critics.
If you can't complete a section overhaul during non-business hours or on the overnight (for stores that stay open 24 hours), you need to get creative. Because the last thing retailers should be showing their customers is a sloppy mess. That's bad for
business
and it's a slap in the face to the consumer. It provides no incentive -- in fact a disincentive -- to make (or get excited about) a return visit.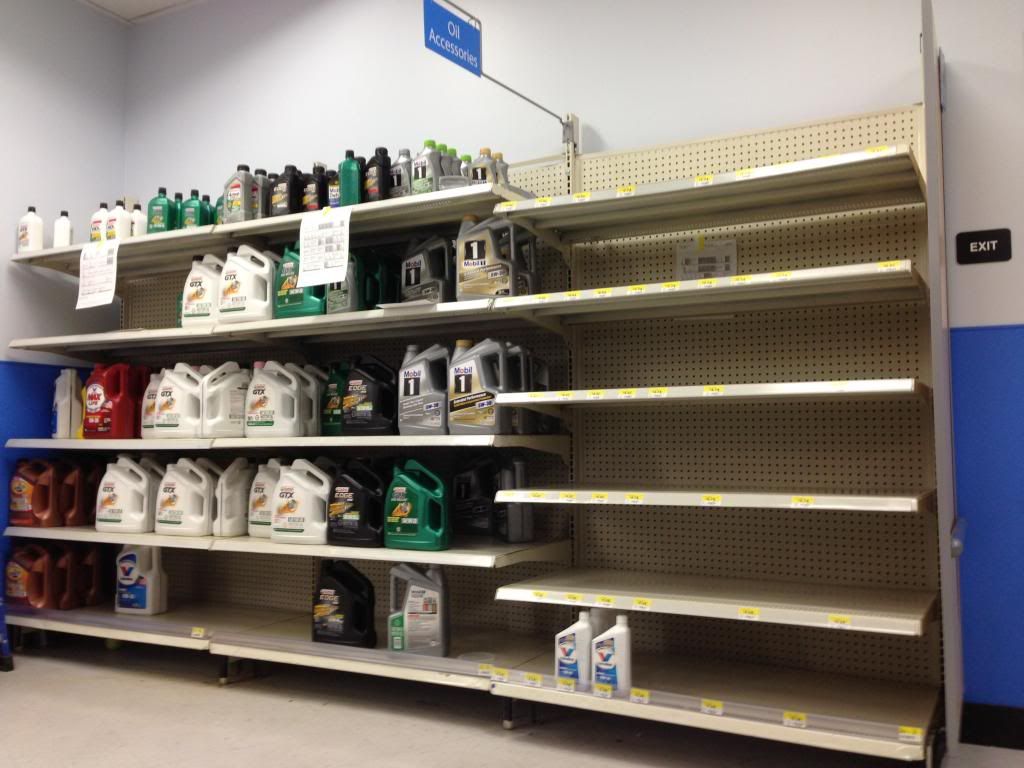 Consider an analogy ...
A San Francisco Bay Area radio station played the same song all weekend -- "Hot in Herre" by Nelly -- to drum up publicity for what I presume will be a format change. The stunt worked so well, it blew up all over social media. While radio has always "stunted" ahead of a format change, the national publicity matters more now given the emergence of streaming.
Why can't retail adapt this strategy to generate some pomp and circumstance for its own version of a format flip?
Do something to draw attention to the section of the store undergoing the makeover, but be creative. Make it so the visitor that sees it on Monday morning might want to come back over the weekend to see what all the hubbub was about.
I'm sure if you and I brainstormed for about five minutes we could come up with dozens of creative ways to make this happen. Ideas that beat the heck out of what we see from retail's losers such as Walmart and
Sears Holdings
(SHLD_)
.